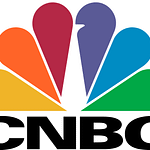 Presidential candidate John McCain announced on the morning of June 23, 2008 that he would create a national competition to promote research on alternative automobile batteries.
Attorney James Greenberger had co-chaired a conference on the subject of alternative automobile batteries the month before; I asked him what he thought of McCain's proposal and the state of industry research.
After quickly developing a snappy pitch, positioning Greenberger as an expert, I contacted auto industry reporters, a group I had not previously targeted. I presented him as a source on the hot topic.
He appeared on CNBC that afternoon.
Watch mid-morning news headlines for topics that related to your industry. Afternoon and evening news reporters may need sources to comment on those stories.