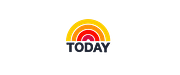 When a contributor to The TODAY Show mentioned at a social event that an upcoming segment would focus on trends combining gardens and technology, I suggested a website as an example. YardShare.com is a forum and social networking site for gardening enthusiasts to exchange tips, photos and ideas, an unusual combination of gardening and tech. She later interviewed Bryan Powell, founder of the website.
On the day the segment was broadcast, the number of visitors to the Yardshare.com website increased 92%, essentially doubled.
Timing is everything. A well-timed pitch, made to a reporter in a casual setting, may lead to a high-profile news story.