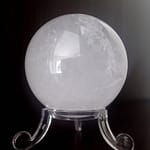 Step forward now to be quoted in industry year-end news stories.
In December, reporters summarize the highlights of the past year and look ahead to the next 12 months.
Take this opportunity to gaze into your crystal ball and see what might transpire in the year ahead.
You know that reporters call the people they know; they don't call someone they never heard of. Leaders in your industry will definitely be quoted in these articles.
Here's how you can become a reliable and authoritative source: email reporters with a few topics for potential discussion in their year-end and forecast news articles.
Start by considering these potential topics:
Competition
Consolidation
Inflation and Pricing
New Entrants
New Products
Technology
Let your imagination wander and add other ideas.
Present these hot issues when you introduce yourself to reporters. You will be recognized as a source who has your finger on the pulse of the market, alert to the trends and concerns percolating in your sector.
This Month's Tip
Speak up. Your predictions might be right, but don't be concerned if they don't work out. Twelve months from now, no one will hold you accountable, even if your ideas turn out to be off the mark. Instead, reporters will remember that you had a forecast, and they will re-connect to hear your perspective for the following year.
Contact
Will you be one of the people quoted in the year-end news story for your industry? Only if reporters know what your thoughts are. Contact me at Janet@JanetLFalk.com, set an appointment here or call me at 212.677.5770. Together let's give your crystal ball a good shake and see clearly into 2023.
Image credit: Nat Mara  
Click here to read prior issues of this newsletter.
Click here to subscribe to this monthly newsletter and make sure you don't miss the next issue.