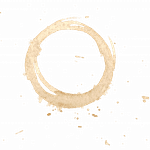 There is no excuse when you control the space
Imagine you are reviewing a contract before sending it to a client.
Oops.
Page 3 is missing.
Looks like page 5 and page 6 are duplicates.
There's a coffee stain on the signature page.
This contract is unacceptable.
It should be perfect.
Obviously, you would not send a client this coffee-stained contract.
It's the same with your website.
When you control the space, your website should be perfect.
Anything less conveys:
• you are not professional
• you are inattentive to clients
• and you overlook details.
These are relationship-killers.
Conduct a Quick Review of Your Website
Skim the home page in light of these questions:
Does it speak to the reader mostly with You and Your or I and We?
Are the paragraphs short?
Is the content divided by subheads?
Is it easy to scan, thanks to bold font

?

Are there bullet points and lists?
If this initial review is not going well, then the website is less than perfect and could cost you business.
When visitors cannot readily learn how you might help them, they leave the website.
You can fix these issues easily enough and make a better first impression.
Of course, you could ask someone, perhaps myself, to review your website in a FREE 30-minute consultation that guarantees TWO ideas.
This Month's Tip
Run this checklist on your website. After you answer the questions about the home page, look at a few other pages and consider these issues:
Is there a sample of your expertise — a free downloadable white paper, tip sheet or quiz — upon submitting an email address?
Are the images relevant?
Do you invite visitors to contact you and display your phone number and email address on every page?
Is the latest issue of your newsletter available for review? Is it current? Is it easy for visitors to subscribe?
Does the website display well on mobile?
Contact
Make a commitment to your primary digital asset — your website — so it is perfect, or at least nearly there. Address these 10 questions before you tackle the bigger issue of attention-grabbing and persuasive content. When it's time for that step, I have the perfect solution. Contact me at Janet@JanetLFalk.com or call me at 212.677.5770 for your FREE 30-minute review. I guarantee TWO IDEAS. Plus, I'll ask one more question: Now that you have polished your website, how often should you review it?
See also: Lose Excess Fat (Verbiage) in 2022
Click here to read prior issues of this newsletter.
Click here to subscribe to this monthly newsletter and make sure you don't miss the next issue.
Image credit: YA-Webdesign.com